Èñêàëè íåäàâíî:
a
o
Ea
âåñòè
ñîáÿíèí+2018
êàíäèäàòû+íà+ïðåçèäåíò...
eo
A
êàíäèäàòû+íà+ïðåçèäåíò...
Åëåíà+Ãîëóáöîâà
iooei
ni
e
íîâîñòè+ãàáîíà
Ïóòèí
Eo
Ni
Àâñòðèÿ
iai
îáàìà
Åùå...





Politics
Russian Defense Minister rules out direct military conflict with Ukraine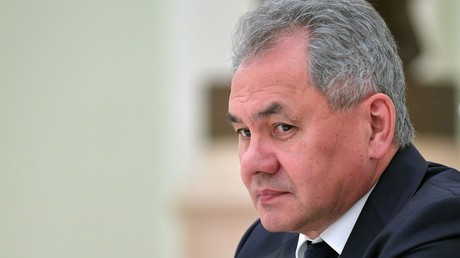 Defense Minister Sergey Shoygu has ruled an armed standoff with Ukraine out as "impossible€ but added that violations of Minsk Accords by Kiev could aggravate the crisis and lead to the "genocide€ of ethnic Russians in Donbass. Read Full Article at RT.com

Èñòî÷íèê: https://www.rt.com/politics/432635-russian-defense-minister-ukraine/

11.07.2018 09:53

---
Grandson of iconic Soviet leader Brezhnev passes away in Crimea
Duma committee approves draft law to protect Russian children from €Columbine€ web groups
€Let us think this never happened€: Russian senator blasts US colleague over mafia comparison
Ukraine still seeks to destabilize Crimean Republic claims Russian security chief
Russian tycoon wins compensation from model and sex coach over €disclosure of private life€
€Washington should remove Russian media from foreign agents list€ - embassy statement
Senior lawmaker calls on colleagues to visit endangered Russian war memorials in foreign countries
€Thaw€ in Russian-US parliamentary relations - senior senator
Russian court fines Radio Liberty over violation of Foreign Agents Law
Kremlin rejects €formal approach€ to bill regulating internet reposts of extremist materials
Kalashnikov lawyers propose 20-gun per citizen limit in new Russian bill
Russian pilot accuses US special services of abduction and torture
€Air hooliganism€: Fines for misbehaving on planes to rise tenfold under Duma committee plan
Football World Cup matters more for Russians than upcoming pension reform - poll
Åùå...
---
Politics: