Искали недавно:
oooaie
сбербанк
news
Охта+центр
алонсо
e
резкий
Полтавченко\\\\\\\\\\\...
Лукашенко
видео
Eo
сша
A
франция
рогозин
обама
o
ni
iooei%0a
wp+admin
Еще...





Politics
Russia repays almost all compensations ordered by European HR court - deputy minister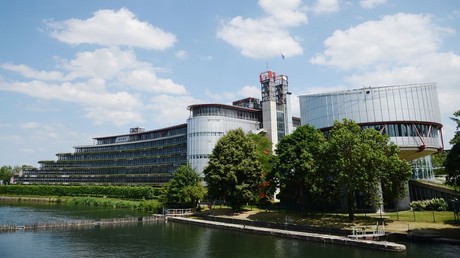 Russia has fulfilled almost all compensation recommendations ordered by the European Court of Human Rights over the past 20 years, and the overall sum was about $235 million, deputy justice minister Mikhail Galperin has said. Read Full Article at RT.com

Источник: https://www.rt.com/politics/429559-russia-repays-compensations-rights/

13.06.2018 09:31

---
Russia says Gulag records are Ђkept foreverЂ amid reports of secretly evaporating archives
Russian Foreign Ministry blames West for provoking Ukraine into new Donbass war
MMA veteran Jeff Monson reveals plans for political career in Russia
Patriotism in Russia at highest level in 18 years - poll
Communists seek nationwide referendum as Russian cabinet is set to raise retirement age
Putin ЂnervousЂ about terrorists on Telegram, but no plan to crack down on YouTube & social networks
Putin pledges help to unrecognized Donbass republics, warns Ukraine against attack
Budget amendments give Russia additional $1.57 billion for new weapons development
Russia dismisses OSCE criticism of latest presidential election
Russia issues reciprocal entry bans for Ђespecially RussophobicЂ Estonians
Lawmakers want to scrap teensЂ patient confidentiality in bid to fight STDs and unwanted pregnancy
Russian Defense Minister invites CIS allies to take part in Syria settlement
Russian Duma introduces hefty fines for promoting banned anonymity on internet
Flight safety in CIS worsening, according to aviation authority report
Еще...
---
Politics: