Èñêàëè íåäàâíî:
oooaie
ñáåðáàíê
news
Îõòà+öåíòð
àëîíñî
e
ðåçêèé
Ïîëòàâ÷åíêî\\\\\\\\\\\...
Ëóêàøåíêî
âèäåî
Eo
ñøà
A
ôðàíöèÿ
ðîãîçèí
îáàìà
o
ni
iooei%0a
wp+admin
Åùå...





UK
Terrorist-supporting parents could have their children taken away, govt warns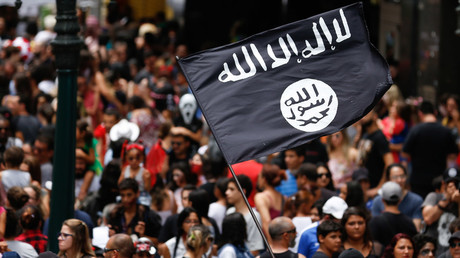 Children being brainwashed by parents who support terrorist groups could be taken away from their families, the government has warned. Justice Secretary David Gauke said society will not condone any indoctrination. Read Full Article at RT.com

Èñòî÷íèê: https://www.rt.com/uk/421243-terrorist-parents-isis-extremist/

14.03.2018 10:02

---
Judgment Day: Putin€s midnight deadline has terminated, so what will Theresa May do next?
€Premature€ to blame Russia for spy poisoning, Salisbury residents say (VIDEO)
€B****** to Brexit€: Commons Speaker Bercow called to resign over anti-Brexit sticker
Sanction Chelsea and Arsenal? Pull out of the World Cup? Ban RT? Just how could May punish Russia?
'Don€t try anything rash€: Russian Embassy urges UK to rethink rumored cyber attack
Father subjects daughter to FGM twice to €punish her,€ Old Bailey hears
UK TV regulator writes to RT, says it may consider whether channel's license is 'fit and proper'
Muslim MPs sent €Punish a Muslim Day€ letters encouraging mosque bombings
€Just because the poison was made in Russia doesn€t mean they€re behind it€ - ex-MI5 officer (VIDEO)
Generation Identity activist was €also member of banned Nazi terrorist group€
Cannabis-seed seller faces US extradition despite breaking no UK laws
Police investigating suspicious package in Houses of Parliament, day after similar incident
€What about freedom of speech?€ Twitter fury over MPs€ calls to ban RT
Puns, poison and€ the World Cup? The UK papers react to May€s midnight deadline
Åùå...
---



UK:




2018-06-23


22:52 Thousands hit streets of London to protest and support Brexit, demand new referendum (PHOTOS, VIDEO)

13:13 Posh London school€s €Austerity Day€ lunch turns stomachs on Twitter



2018-06-22


16:42 Nazi-saluting drunk tries to escape on tug vehicle after EasyJet rampage

16:41 €You can stay here after Brexit€: Home Sec Javid bizarrely tells Welsh MPs they can live in UK

15:29 As May picks the NHS over defence, is the UK government really worried about Russia?

15:07 Gender-neutral passports rejected as court rules specifying sex is not discrimination

14:16 Philip May and family profit from Trump€s caging of children in detention centers

13:59 #ICYMI: Kids in cages and drowning in the Med, life€s tough for the modern refugee

12:59 Prince William should visit Gaza after Israeli bloodshed, chief of UK Palestinian Council tells RT

12:41 €Baffling & embarrassing€: Fawning Theresa May bowing to prince sparks mockery online

11:35 €She€s a very bad prime minister€ who needs to be €kicked out€ - Tories€ biggest donor on May

10:43 We had a €poof€ & €no slave owners€: Monty Python€s Cleese slams BBC €too white & Oxbridge€ claim

10:32 Donald Trump already planning second UK visit post- Brexit, recording reveals

09:17 White pupils lag behind because they lack immigrant families€ €drive,€ Ofsted chief says

08:30 Homeless man jailed for using lost number to finish London Marathon

06:43 Man detained after bomb scare at London€s Charing Cross rail station



2018-06-21


16:21 Billionaire Branson€s Virgin Care successfully sues NHS for £2m in public money

15:39 As NATO chief pleads for alliance unity, MoD ministers warn €Russia is preparing for war€ (VIDEO)

15:02 Pedophile hunters confront Home Office employee accused of grooming 12yo girl

14:04 Couple forced to live outside UK have house turned into weed farm and destroyed by fire

Page generated: 0.88