Èñêàëè íåäàâíî:
oooaie
ñáåðáàíê
news
Îõòà+öåíòð
àëîíñî
e
ðåçêèé
Ïîëòàâ÷åíêî\\\\\\\\\\\...
Ëóêàøåíêî
âèäåî
Eo
ñøà
A
ôðàíöèÿ
ðîãîçèí
îáàìà
o
ni
iooei%0a
wp+admin
Åùå...





UK
Father subjects daughter to FGM twice to €punish her,€ Old Bailey hears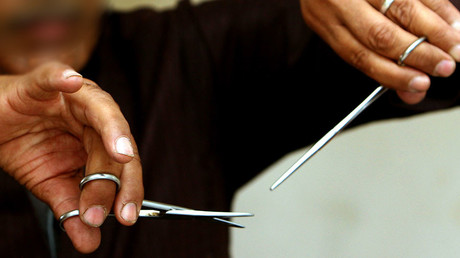 A father subjected his nine-year-old daughter to female genital mutilation (FGM) to punish her. The girl was subjected to the traumatic practice on two occasions, the Old Bailey has heard. Read Full Article at RT.com

Èñòî÷íèê: https://www.rt.com/uk/421181-father-punishes-daughter-fgm/

13.03.2018 15:56

---
UK TV regulator writes to RT, says it may consider whether channel's license is 'fit and proper'
Muslim MPs sent €Punish a Muslim Day€ letters encouraging mosque bombings
€Just because the poison was made in Russia doesn€t mean they€re behind it€ - ex-MI5 officer (VIDEO)
Generation Identity activist was €also member of banned Nazi terrorist group€
Cannabis-seed seller faces US extradition despite breaking no UK laws
Police investigating suspicious package in Houses of Parliament, day after similar incident
€What about freedom of speech?€ Twitter fury over MPs€ calls to ban RT
Puns, poison and€ the World Cup? The UK papers react to May€s midnight deadline
Labour MP Chris Bryant calls for RT UK to be shut down€ despite appearing on it himself (VIDEO)
€Couldn€t help myself€: Labour MP suspended after slapping, sexually-harassing breast cancer victim
€Say something€: May 'under incredible pressure€ from colleagues to blame Russia in ex-spy poisoning
€Russia as close to a rogue state as any€: Wildest MP claims from Skripal session in UK parliament
Britain gives Moscow 2 days to explain alleged use of nerve agent it claims came from Russia (VIDEO)
Teenage boys & privacy advocates rejoice! Porn age-verification laws delayed by UK government
Åùå...
---